Spring always brings a sense of optimism as milder weather and longer days arrive.  March has been a very special month for us as 35 years ago the Nierenberg family purchased 39N.  Despite the naysayers and challenges in the early years, we plodded ahead and kept our hopes for making Princeton Airport a very special place for pilots and the community.
We think we have lots to celebrate and we would like you to share in this milestone on March 29th.  (see below)  Thanks to you, our customers, friends, our staff, and state and federal funds, we'd like you to come and celebrate.
Also, the long awaited Instrument Approach is being reinstated - shear tenacity.
So as we come out of our winter mode, let's flourish this spring and enjoy.
- The Nierenbergs
JOIN US IN
CELEBRATION of
35 Years at
Princeton Airport
 1985 - 2020
March 29th, 2020
Noon - 4:00 pm
Maintenance Hangar
Where we were * Where we are * What's the future.
Food - Fun - Memories - Music
RSVP Please
. (We need a headcount for food & tables so please let us know whether you will attend.)
39N@princetonairport.com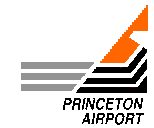 WE ARE GETTING A NEW APPROACH
This is a courtesy notification that an update has been made to the RNAV (GPS) RWY 10 AMDT 2 for 39N, PRINCETON/ROCKY HILL, NJ - AMEND - has been updated to Estimated Chart Date: 05/21/2020.
Sunday, MARCH 8th - Daylight Savings begins. 
PRINCETON FLYING SCHOOL

February, 2020 Achievements
CONGRATULATIONS
1st Solos:
Emily Frascella/CFI Saad Sheikh
Private Pilot:
Zheyuan Xie/CFI  Saad Sheikh
Adam Musa/ CFI Steve Hansell
CALENDAR OF EVENTS
March, 2020
   8th:  Daylight Savings Time
11th:  Princeton Airport Flying Tigers                                       Dinner Meeting
 17th:  St. Patrick's Day
 19th:: SPRING!!!
  28th:  FAA Medical Doctor   8:00 - noon
  29th:  Celebration of the 35 years at Princeton Airport!
NEED AN FAA EXAM???
Interested in an FAA Written Exam?
For all FAA Written Exams, the 2 ways to register:
2.  (844) 704-1487
Must have an FTN (FAA Tracking No) to register. You may already have one if you signed up for a student pilot's license or any FAA certificate. Or, you can find it here:  
https://iacra.faa.gov/IACRA/Default.aspx
From The Right Seat
Peter Rafle, Chief Pilot Emiteritus
     This month I am returning to a subject that I find bears repeating. I have flown with pilots who may fly frequently, practice normal takeoffs and landings, but less frequently practice steep turns and other basic skill maneuvers.   The one procedure that too many pilots very rarely (only at BFR time!) practice is simulated engine out approach and landings. I suggest that if the thought of practicing simulated emergency descents to a landing causes you some anxiety, arrange for an hour or two with an instructor. After you are "spun up" again, be deliberate about practicing making simulated engine out approaches to a landing during your landing practice sessions. Only by frequent practice, will you be prepared when the engine stops running.
     The old description of flying being hours and hours of boredom, punctuated by moments of stark terror can be accurate if you don't practice emergency procedures regularly and frequently.
It has been a mild winter so far which has kept Platinum Helicopters and our students pretty busy, but don't get us wrong, we are really looking forward to the Spring and Summer Seasons.   Have you always wanted to see New York City, the Jersey shorelines or Philadelphia from the air with unobstructed views?   Don't let the warm months get away from you without taking a helicopter tour with us!  Something new and exciting that Platinum Helicopters has been participating in is Organ donation flights.  We fly a team of Surgeons and/or the organs to and from the necessary hospitals in hopes to save lives.
Winter Pilot License Accomplishments:
Commercial Helicopter Pilot: Gabe Hernandez
Commercial Instrument Instructor Pilot (CFII): Jimmy Whittaker
FAA Medical Doctor Michael Nosko

March 28th, 2020
8:00 am - noon
Walk-ins 'til 11:30
For appointments:  609-921-3100
Schedule: 1st, 2nd & 3rd Class medicals.
You must bring the confirmation number with you when you come for your medical appointment.
No walk-in without a confirmation number.
AIRPLANES FOR SALE
1965 Piper Comanche 260
Just arrived.
Annual in progress.
Details to follow,
NEWS from the
PRINCETON AIRPORT FLYING TIGERS
Next meeting March 11, 2020
YaYa Noodle, Route 206 (Shop Rite Shopping Center_
6:00 - 7:00 Smooze time - 7:00 dinner (Dutch treat)
***********************************************************************************************************
PAFT Mini-Fl-Ins:
No only has Ben Gadzowicz been a creative leader to get these mini-fly-ins off the ground, but he also keeps great data.
This group is informal and communicates online.  All you
have to do is contact Ben and you can partake.  If you have a destination that you'd like to fly to, you can suggest it to them.
If you're interested in these fly-in, please contact
Ben:  
bengaz@prodigy.net
. You can become one of these
"good" statistics.
DO YOU NEED A HANGAR?
We will have a few openings soon.  Contact Ken - 609-731-4628
PRINCETON AIRPORT'S PODCAST
In the latest episode of the Princeton Flying School Podcast, Pete Rafle sat down with Colin Unsworth, ex US Air Force Colonel, and retired FedEx Captain. Pete and Colin discussed a wide range of aviation topics and shared stories regarding flight training, weather conditions, military operations, flying passengers, flying cargo, flight emergencies, and even a UFO sighting.
The Princeton Flying School Podcasts are recorded at the Princeton Airport and are produced by HG Media. You can hear our podcast on our website as well as on Apple Podcasts, Google Podcasts, Stitcher, Spotify, or wherever you listen to podcasts.
Raritan Valley Air, Raritan Valley Flying School and Princeton Flying School's
HONOR ROLL

is current, thanks to our webmaster.